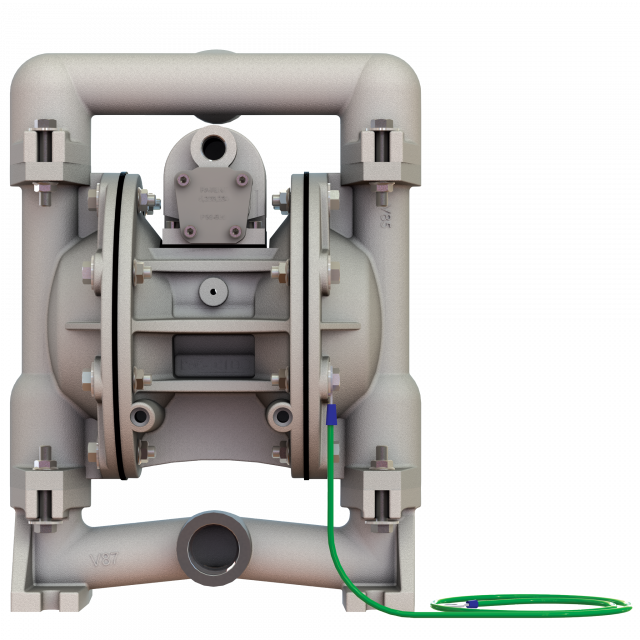 Versa-Matic's E1 1″ pump uses the Elima-Matic® air valve system to provide non-stalling, lube-free performance. The E1 1″ plastic bolted pump comes in optional and standard porting models, and offers a flow rate of 0-35 gpm. Our AODD diaphragm pumps offer a number of advantages that make them perfect for an almost endless variety of uses.
The E1 1″ Pump…
Is available in either plastic or metal
Supplies a corrosion-resistant air section
Provides multiple porting options
Is self-priming
Offers center port and split manifolds on plastic bolted pumps
Offers UL listed models on bolted metallic pumps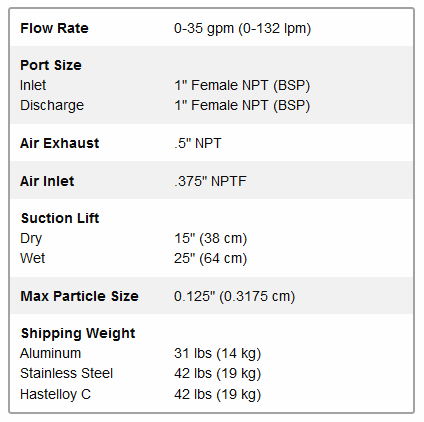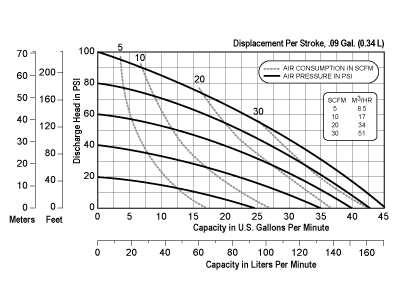 Please refer to the Operating Manual for more detailed information.